The Brian Mackie Karate Community represents the collective of those who've trained and worked with Brian over many years in Australia and around the world. Past and present students can register to find historical photos, stories and information about past events and activities, and connect with other members. We will continually update the archives through member contributions.
If you're past or present student of the Brian Mackie's Karate community, register for free to access the members only section.
---
Brian Mackie Hanshi
Born in Aberdeen Scotland January 1947 and comes from a family of 3, with 2 sisters.
Attended Aberdeen Grammar School in Scotland.
Studied Judo at the Aberdeen Judo Club winning Aberdeen Junior Championships in 1964.
Emigrated to Australia February 1965.
1965 travelled through New South Wales and Queensland.
School education: Just missed out on entry to university with one A level (needed two) and 7 O levels.
First job: Delivering milk in Aberdeen whilst waiting for travel to Australia.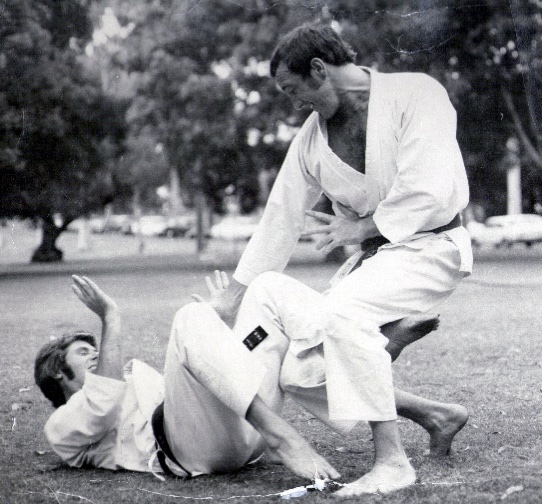 Introduction to martial arts in Australia:
1966 Trained in Penjac Silat with Jan de Jong. 'Although I topped the both gradings I had in Penjac, it was not what I knew karate to be. Working as security first at the Playboy Club, I got to know and became friends with, members of the various bands in Perth Together with Murray Grieve (pictured above) from the Mark 4 band we tried to learn Karate from Oyama's karate books utilising the dance floor of the Top of the Town nightclub in Hay Street'.